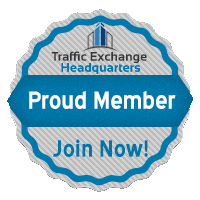 "Drop In On Our Wave of Quality Traffic and Give Your Websites, Splash pages and Blogs The Success They've Been Waiting For!"
From Chris Richards:
Let's get Amped, grab our boards and get right down to business. If you're serious about advertising your business online... Surfing some Epic Waves (generating traffic)... building up a Residual Traffic Network... AND you aren't a Beach Leech... Then You've come to the Right place. Join the other Bitchin' surfers who are as serious as you, by grabbing your free RedDogSurfer membership today!
We're Charging in and it's Going off (Surfing is really good)!! Now you will be too when you see all we have available for your advertising needs. Get ready to smile BIG because you're going to be Stoked, while you Drop In on your competition and generate quality traffic at the same time.
RedDogSurfer Benefits
RedDogSurfer is like a Perfect Set of Waves that attracts the very best Surfers. These Epic Surfers... are highly motivated individuals who are not only interested in promoting their own business but are serious about seeing what other members have to offer as well.
So here's what you can look forward to with a RedDogSurfer membership...
Real traffic from serious-minded Internet users
Doing our very best to promote You, your sites, splash pages and blogs
Surfing for bonuses, cash and residual traffic

Don't waste time sitting on the beach, catch the perfect wave, make a name for yourself and get your products/services sold. Join RedDogSurfer and start promoting to other serious surfers today! It's definitely the one program you'll be more than happy you joined!

We offer 6 advertising methods that creates a Perfect Set of Waves for your Advertising Success.
1. Page Views (you need visitors before you receive sales)
2. Text links (this tool can convert browsers into buyers quickly)
3. Banners (we've all seen them before and they still work well today)
4. Email Marketing (once you refer members you can email them)
5. IMloop (for Chat and Socializing)
6. Surf Chat (for networking with other members while surfing)
If this sounds good to you (and it really is), we'd be happy to give you a free RedDogSurfer membership so you can see for yourself how Bitchin' this traffic really is!
I urge you to take action today... Join RedDogSurfer for free...and see for yourself the dramatic increases in traffic and results we can bring you!



Chris Richards
Red Dog

P.S. Not quite ready to join? Click on the FAQ link and get the scoop!

P.P.S. Join our Party Wave Today... Join those who have already seen The Epic Results Our Traffic Can Produce!




Sponsored Link : (opens in new window)